WSP-1
---
Deployed Working Post
Deployed Working Post WSP-1 is the outer communication terminal of a temporary command post allowing for operation after leaving vehicle (up to 2 km). It is possible either to include terminal to the Field Command Post LAN or arrange an autonomous field command post outside the vehicle for increasing the command security of own radio means against enemy's localization. The post ensures the continuity of the commander operation in the existing commanding relationship, including the radio, with vehicle's communication infrastructure. Using the WSP-1 the commander can work in BMS environment, through the attached computer.
FEATURES
IP transmission through onepair wire up to 2 km
Connection of one IP terminal through wired Ethernet
Listening to 3 HF/VHF radios
Power supply: DC 27V orbuilt-in UPS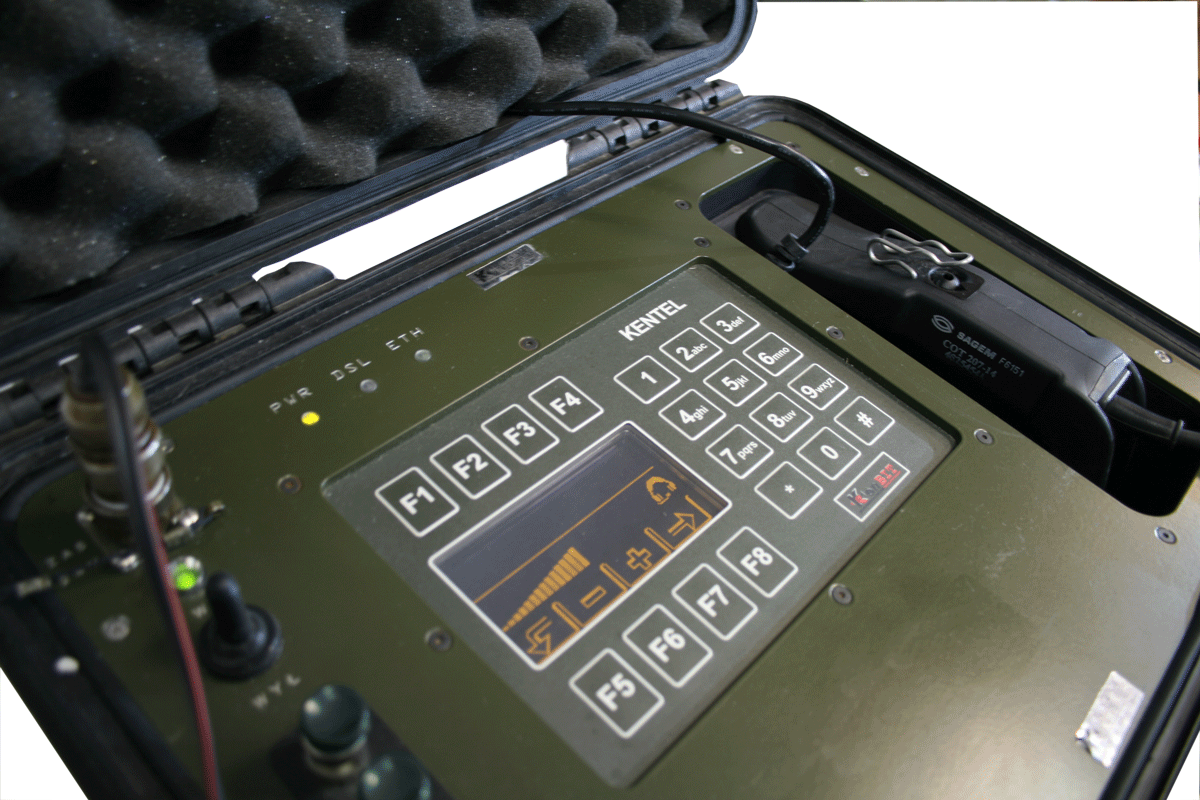 ---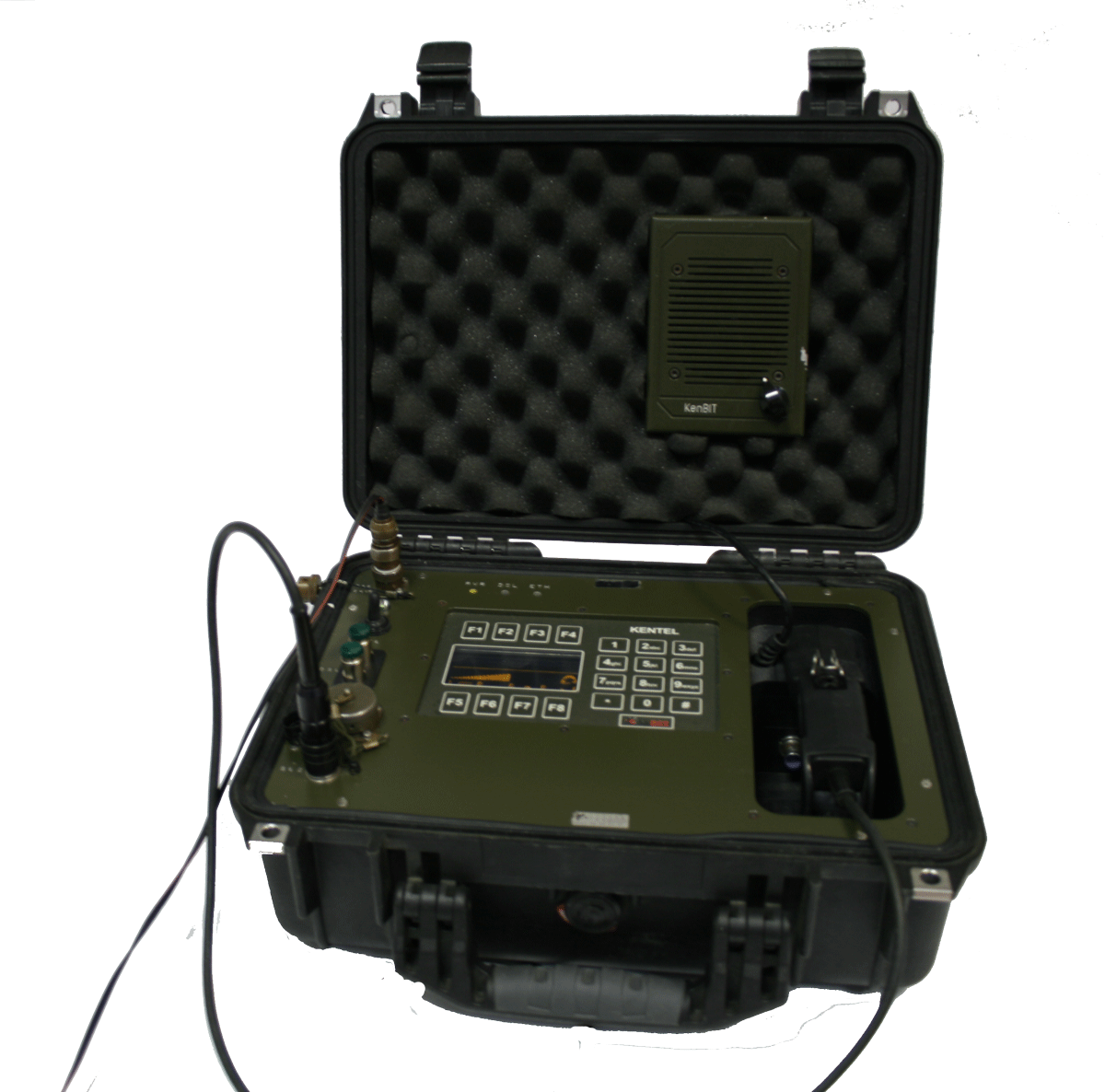 Intercom functions
Circular connection with crew members
Point-to-point connection among crew members
Audio connection with HF/VHF radio network subscriber
Selective connection with HF/VHF radio subscriber
Interfaces
Audio interface for input of 2 users' headsets or loud speakers
Ethernet 10/100 allowing for connection to the vehicle's LAN or Field Command Post. In addition, interface allows to attach IP terminal (PC) through modem connection with the vehicle.
DSL interface for connection of telephone line
Telephone functions

Circular and selective connections with crew members
Listening to 3 HF/VHF radios
Circular and selective connection with HF/VHF radio network subscribers
Telephone connections with the STORCZYK system subscribers
Telephone connections with VoIP terminals in H.323 standard
Data transmission from attached computer through STORCZYK system
Connection of one IP terminal through 10/100 BASE-T Ethernet interface
IP transmission through one-pairwire up to 2 km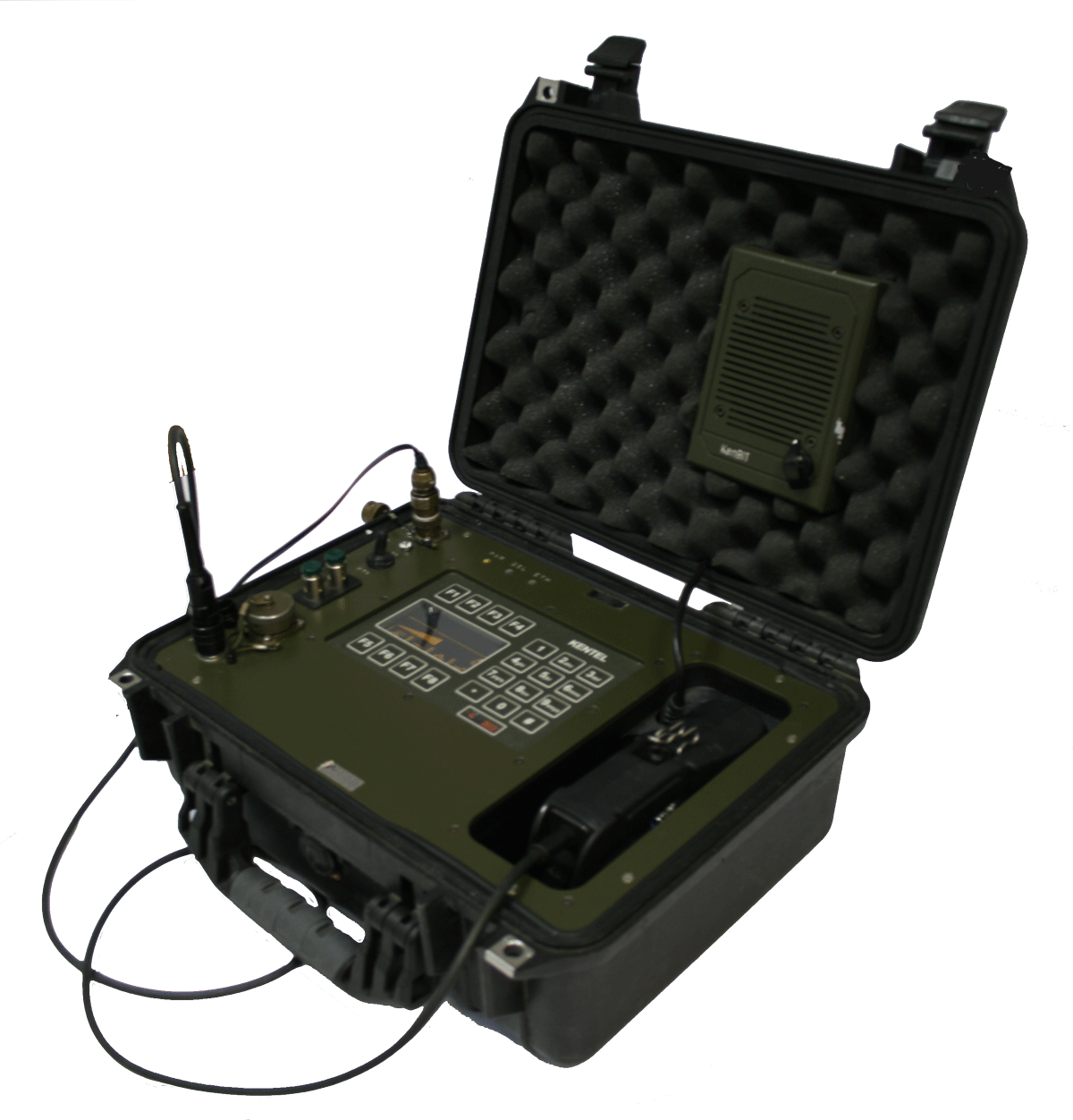 WSP-1 ensures implementation of wired audio communication and IP data exchange with the basic vehicle, and through it with the entire system environment. It performs the functions of the intercom, allows the connection with STORCZYK system exchanges, VHF and HF radios and with VoIP subscribers. Deployed Working Post WSP-1 integrates the functions of Multifunction Telephone KenTEL-1 and Long-range Modem MD-1. In addition, it provides power supply (rechargeable) for a stand-alone operation of devices. Thanks to compact construction the WSP-1 device is easy in preparation for operation and exploitation. WSP-1 has a watertight and mechanical shock resistant enclosure (transportation case).
Product complies with the NO-06- A101 ÷ A108 standard for N 14-UZ-IIA group.