WSP-2
---
Mobile Work Post WSP-2
Mobile Work Post WSP-2 is an external, portable device acting as a router or switch. WSP-2 allows to build a temporary local data network (Ethernet) for field command posts. Using WSP-2 allows a quick connection to remote workstations (PC terminal) or LAN networks (eg. cars) with any transmission nodes, such as the Mobile Teleinformation Node. WSP-2 terminal provides the ability to easily connect terminals or networks through fiber optic (up to 500m) or electrical connections, built with the military field 2-wire cable – up to 2 km. The device has one SHDSL and one optical interface on the WAN side. On the LAN side it provides seven ETH interfaces (including 4 PoE) and one optical.
Features
Ability to connect via optical fiber (500 m) or electric (2-wire military cable up to 2 km) with other terminals (LAN networks)
Ability to work in router modeor switch
Support for interfaces10/100/1000BASE-T (RJF), SHDSL, 100/1000BASE -FX/SX(MFM)
External power supply
Supports IPv4 and IPv6
Support for routing protocols RIP v1 and v2, and v3 OSPFv2, BGP4
Management via Web, SNMP v2/v3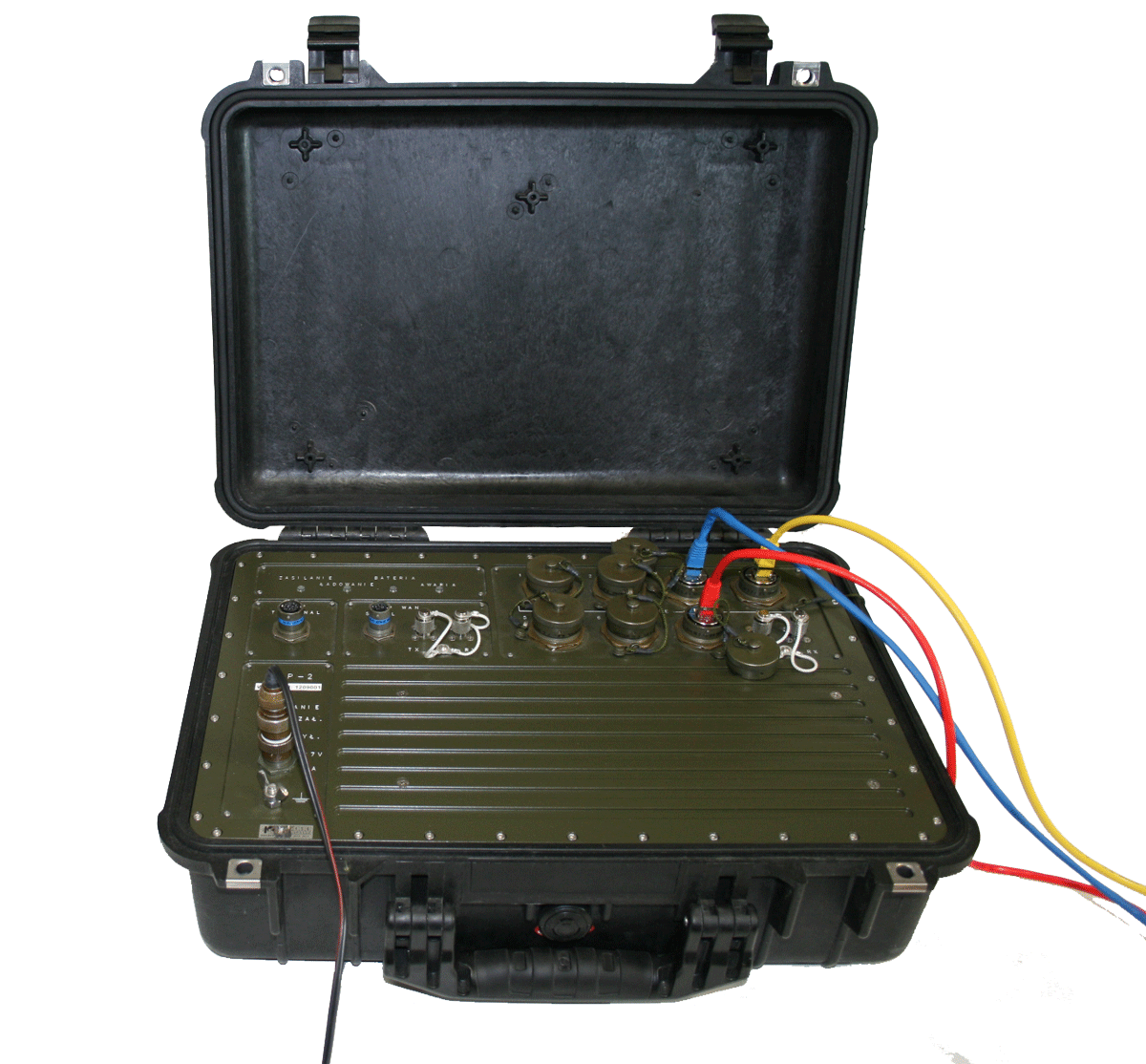 ---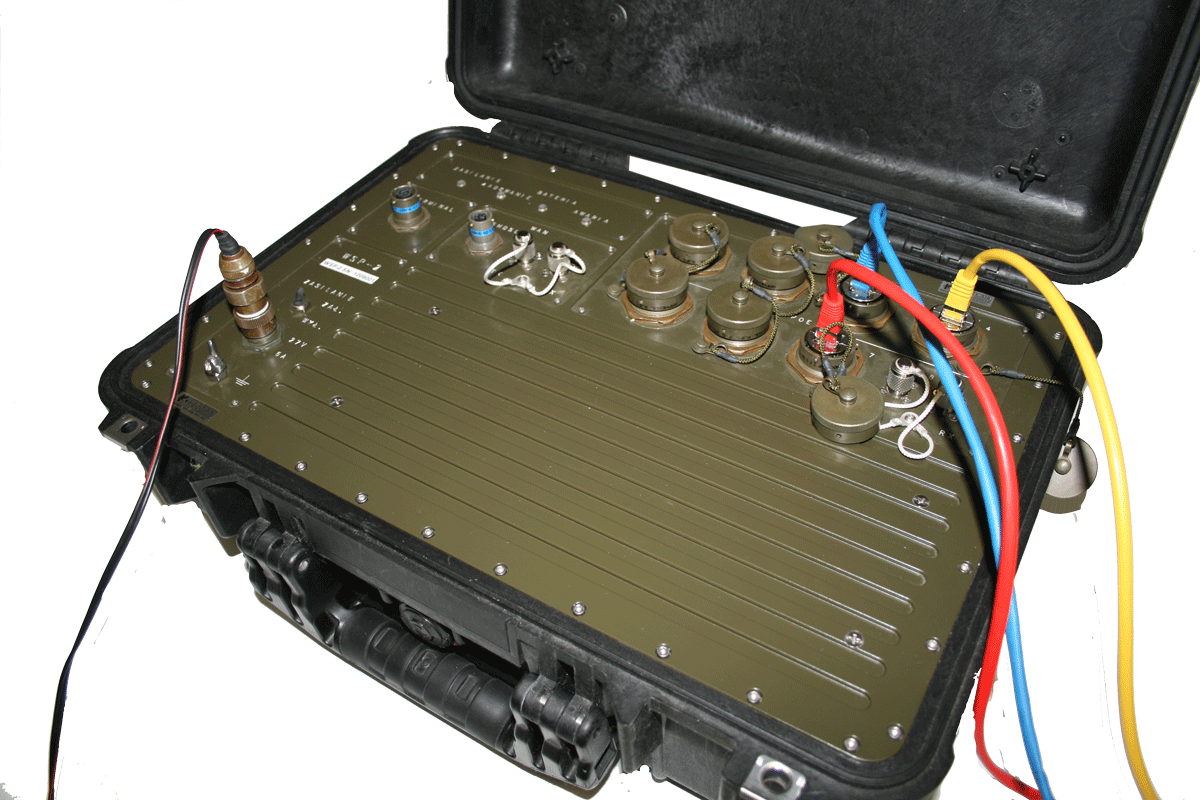 Protocols
IPv4 and IPv6
Routing protocols RIP v1, RIP v2, OSPF v2 and OSPF v3, BGP4 (optional support for EIGRP and IGRP)
Support for dynamic allocation of addresses by DHCP
Support for VLAN (IEEE 802.IQ)
TFTP and NTP servers
GRE, IPIP, IPSEC, 6in4 and ISATAP funnels
IGMP v2 and v3 MLD v2 multicats
Due to compact design, the device is easy to prepare for work and use. WSP-2 has a waterproof and resistant to mechanical stresses housing (carrying case).
WSP-2 meets NO-06-A101 ÷ A108 for for products group N.14-UZ-II-A.